The year 2019 has come to an end with a satisfied result. Thanks to the continuous support of our clients at home and abroad, through the efforts of all our staffs we have finished the target we settled in the year beginning. In order to review what we have achieved at 2019 and those we could improve in 2020, the company management group held the kick-off meeting of 2020 in a holiday village in 21, December.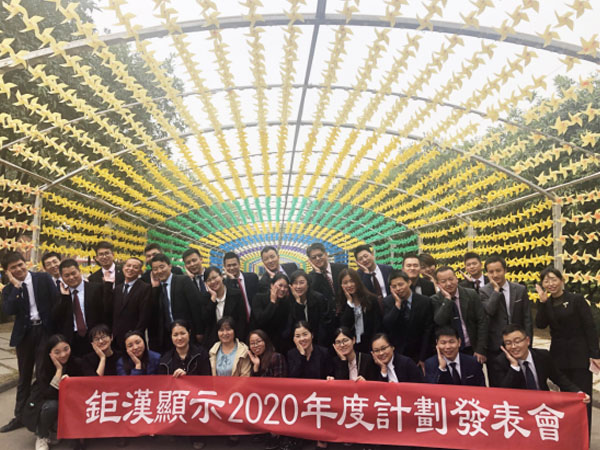 The all-day meeting started with the speech given by Mr. Matt Chen, who is the General Manager of Amongo Display. He has illustrated again to everyone present the company's market and product strategies as well as the corporate philosophy that is CLIENT SATISFATION, TEAM WORK, WIN-WIN-WIN and he hopes that the whole Amongo team could keep working on providing the customers qualified products and better service in 2020. His speeches was followed by the annual summary sales reports of the sales department and other relative departments as well as their plans for 2020.

After this meeting, everyone has got a clear image about their new year and we believe that we'll have a more prosperous result for 2020 together with our distinguished clients.
Amongo will be your reliable partner in seeking for solutions of industrial display systems. Whatever the future brings, our absolute commitment to quality will never be changed.