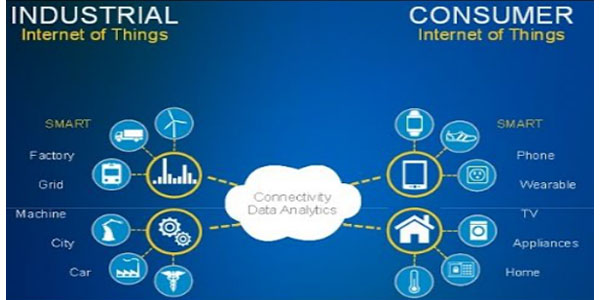 Over the last decade, we've seen devices connected through networks in various fields. It won't be long before there are more things than people on the Internet.

The Internet of things connects everything, so how does the Internet of things make it possible for non-communicating objects to communicate with each other?

Here, communication devices are involved, just as the communication between people is through mobile phones, while the communication between objects is through the following device .It's called a Data Transfer unit, or DTU.

With the rapid development of the concepts like Internet of things, intelligence, automation, industrial robot, big data etc, enterprises also need to communicate with the decision-making end in addition to the horizontal connection to collect and integrate field data. After the decision-making end transforms the data into information and further business decisions, instructions will be issued to the on-site end in reverse.

Industrial display plays the role of hardware cornerstone in this process, and further integrates the combination of hardware and software to transform the data flow from different interfaces and protocols. It is an absolute information flow center.

In the future, industrial displays will also undergo a huge transformation. The industrial display manufacturers will no longer provide single hardware products, but turn to provide solutions including hardware and software, to integrate software and firmware to connect the previous and the next, and connect the ecological chain of service terminal demand.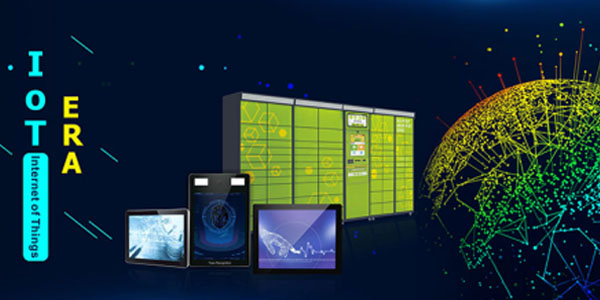 As a professional vendor with over 15 years experience in developing, production and marketing of industrial display monitors and panel computers for customers worldwide, Amongo has achieved great success in supplying various display solutions for customers from different industries with different applications, especially those related with IoT, like intelligent parcel lockers, intelligent EV battery exchanging stations, Intelligent retailing etc. The display monitors and computers offered by Amongo are equipped with industrial grade components to ensure high quality and stable functions to survive even under extreme working conditions. With the hope to make the most reliable display systems for the world, Amongo is your trusted partner in industrial display solutions for IoT applications.