From September 9th to 11th, the Ministry of Industry and Information Technology and the Hunan Provincial People's Government jointly held the "2019 World Computer Conference". Guangzhou Radio Group was invited to attend the conference. The general manager of GRG, Mr Ye, delivered a keynote speech "How AI + Big Data Empowers Smart Cities at 5G Era" to share the thinking and practice of smart cities in the 5G era.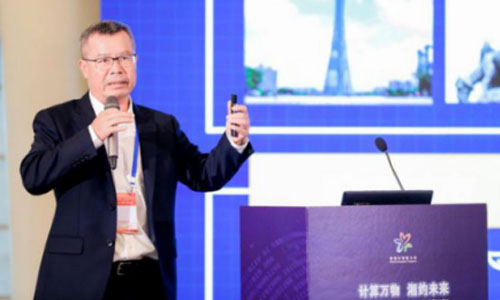 Mr Ye, general manager of GRG, gave a speech on stage
The foundation of a smart city is urban digitization
Mr Ye believes that smart cities are new ideas and new models that use urban intelligence, Internet of Things, 5G, cloud computing, big data, spatial geographic information integration and other new-generation information technologies to promote urban planning, construction, management and service intelligence. On the one hand, as a result of human science and technology progress, smart cities involve many industries such as AI+ finance, security, transportation, convenience, education, medical care, etc., which greatly facilitates human life; on the other hand, we should also understand the basis of smart cities is city digitalization. The city is like a network, which includes comprehensive data including new town layout planning, old city transformation and upgrading, personnel flow monitoring, vehicle flow dynamic management and control, and urban disaster simulation and energy supply simulation through digital cities.