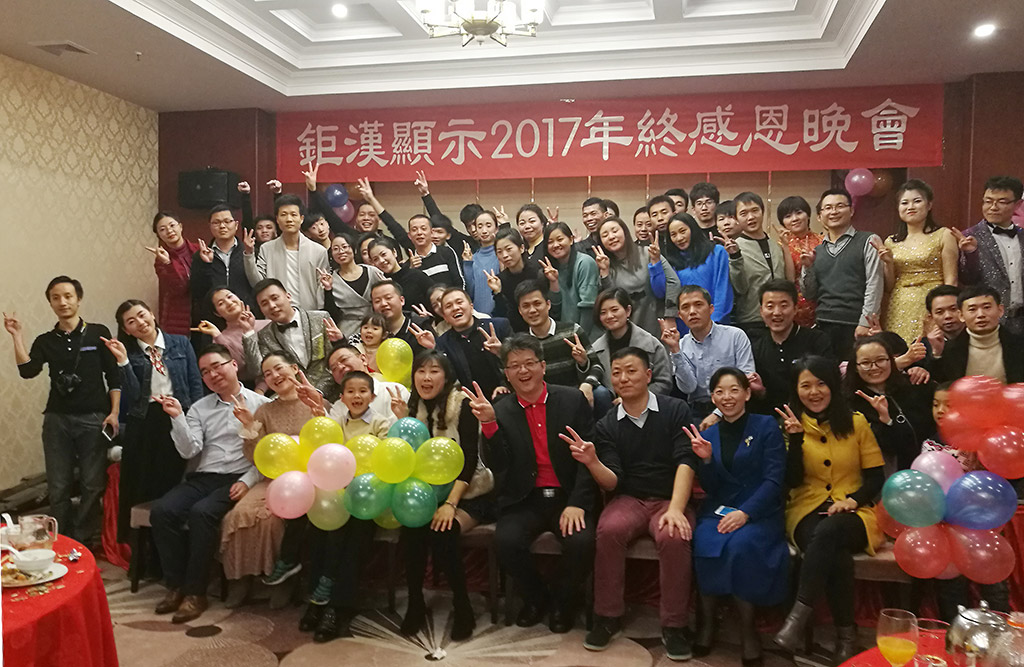 On January 27, 2018, Amongo held a grand opening of Thanksgiving party "Thankfulness and Thanksgiving". All Amongo staff, some partners and their families gathered together to share the joy.
First of all,Mr. Matt Chen, the general manager, announced the winners of the 2017 Customer Satisfaction Award, Team Collaboration Award and Future Creation Award, and presented Trophies. Afterwards, General Manager Chen said in his speech that in 2017, with the concerted efforts of all sectors of the society, new and existing customers, partners and colleagues, Amongo showed a record high performance this year.

Amongo is an excellent team where everybody work together with heart. In the pursuit of the business philosophy "customer satisfaction, teamwork, win-win-win" we have obtained great trust and success from our customers. Night program: Dance "monster dance", "spread positive energy", "jasmine", "Panama"; sketch "fall sisters";Songs: "Petter boy", "friend", "because of love", "true hero." Wonderful moment:
Thank you all the way, Amongo tomorrow will be better!