VTM ---Video teller machine. Also known as ATM is a virtual electromechanical integration equipment to handle a number of counter business through remote video mode. Currently, multi-application in banks, small loan companies and other financial systems.

VTM combination of sight, sound, self-help and customer service in one of a variety of services, allowing users to not only achieve through remote video communication with bank staff, but also to achieve quick buffet for personal business, financial transactions, corporate business purpose, It provides users with a "self-help, smart, intelligent," the new feeling and experience.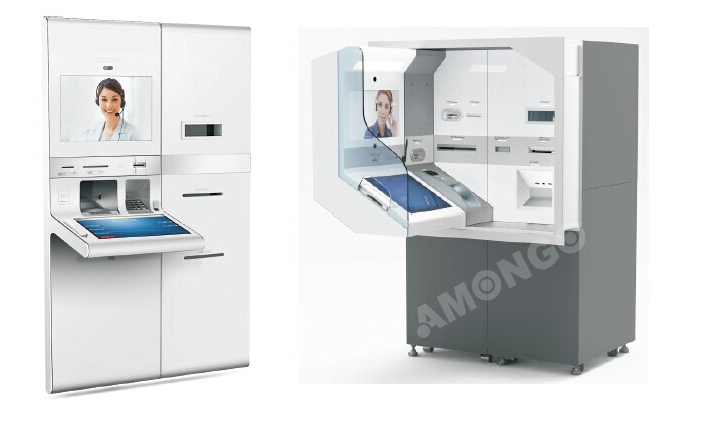 Since 2013, Amongo equipment manufacturers to join hands together to build a new generation VTM VTM equipment, and high-definition video communications VTM display side encryption and electronic signatures, and many other new technologies.

 VTM mainly latest generation 21.5-inch and 19-inch HD display industry, the use of the whole plane lamination technology, multi-touch technology, pressure sensitive electromagnetic handwriting function module (optional), the whole plane projected capacitive touch technology, wide viewing angle display (anti-spy features screen optional), beautiful and stylish design, support 1080P, 720P 50/60 fps high-definition and standard-definition video calls, transfer panorama real, life-size, face to face with the true nature of the service, bringing customers a new visual experience.
In addition, a new generation VTM can operate on an electronic document signature screen directly, without printing, convenient storage. Between the pen and signed by more than 512 board pressure sensitive gray, it can exhibit signature severity. And can be carried out by a handwritten signature handwriting electronic signature encryption, integrated on the document signed, effectively prevent others from copying.