The year-end dinner party has become a fixed festival for everyone working at AMONGO. In this big day, many staffs will take part in this event by giving their best performances in different forms like singing, dancing, comedy sketch to enjoy this grand banquet. Besides all the employees, the company will also invite our partners and suppliers to this party to give them our sincere thanks for their support to us in the past year. We have enjoyed this party on January 11th in a 4-Star Hotel for a goodbye to 2019 and hello to 2020.
The party was started with the speech delivered by GM Mr. Matt Chen, who showed his great appreciations to the hard working staffs and the positive cooperation of all the partners and suppliers.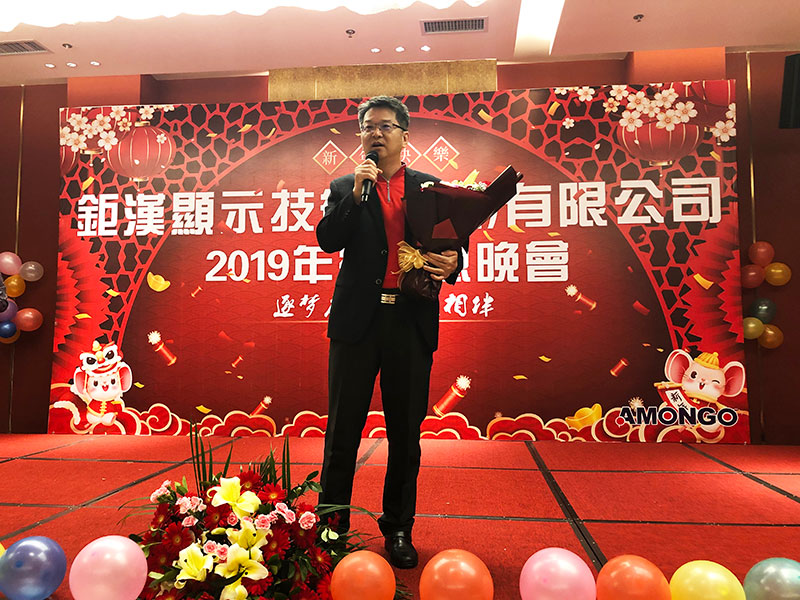 The second part is the honor time. Mr. Matt Chen and Mrs. Mandy Xie presented awards for employees 5th work anniversary.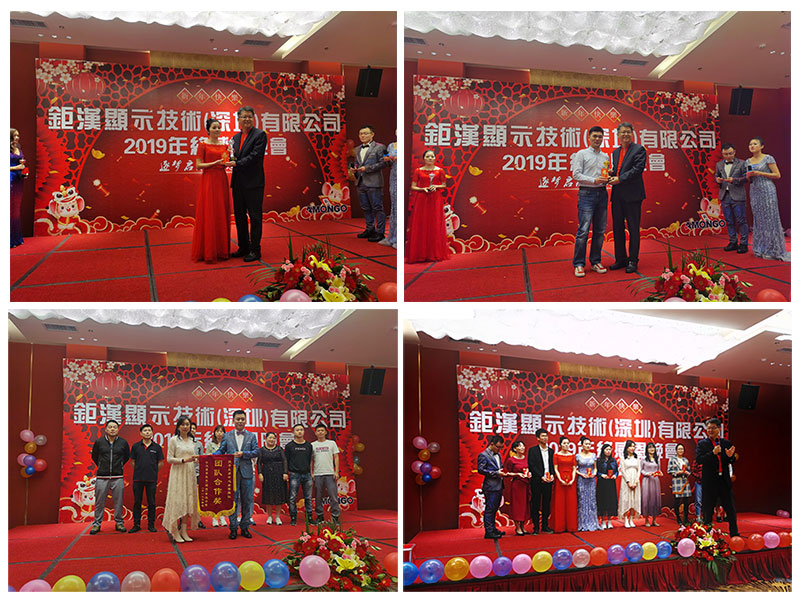 Following is the most exciting and happy moment, our show time.
Chinese famous dancing GOOD START from our Production Dept.
Impressive dance SWAN LAKE by our R&D men
Funny comedy sketches from the QC Dept. and Sales team.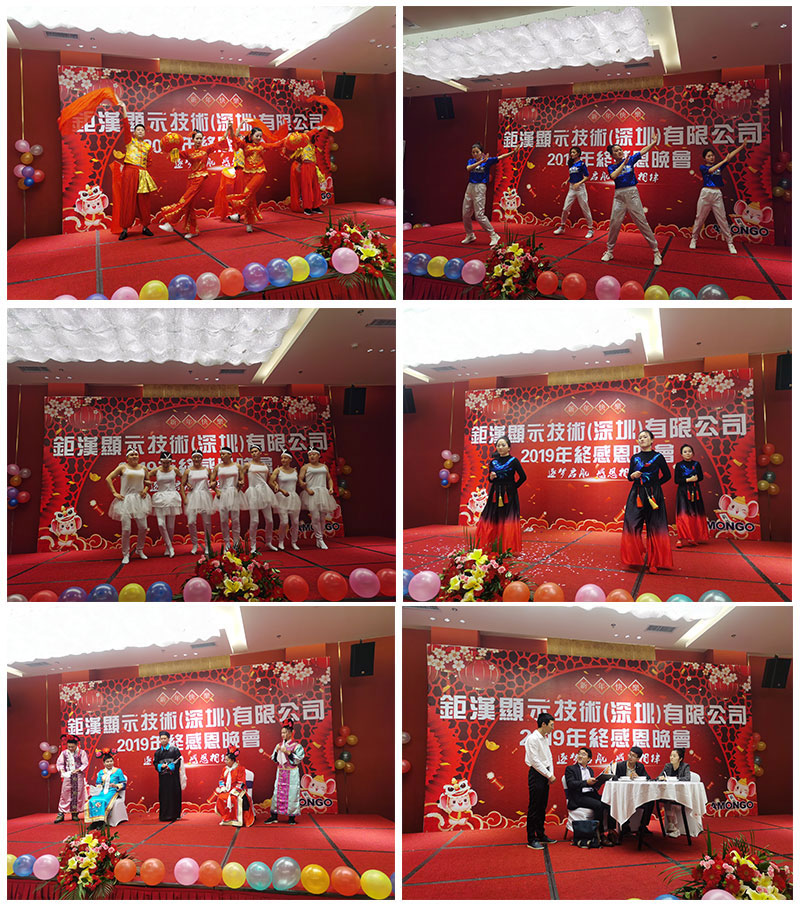 Happy time passes fast. The 4-hour party ended with a memorable family photo and everyone enjoyed this party with satisfied prizes, gifts or cash. And we believe that in the new year everyone will continue to try their best for the company and our customers with better products and services.
Amongo will always be your most reliable partner and solutions provider of industrial display systems. Let's hope for a brighter future in 2020.